Information is what makes us sick or heals us – this is the basis of the science of "informational Medicine".
Information is most insidious if we believe it is our personal choice, whereas in fact it is the result of our cultural program. It is easy to believe that the sexual and religious ideas in Islamic or other "more backward" cultures are such.
In USA and Europe we think we are above "that" , believing we are making our choices as we feel best, particularly in the field of sex. Until you come to Brazil where things are again culturally very different and as I find much more healthy. However the kind of DLE that is practised here is not matching our US/European program. Islamic women think they do what they do because Allah wants it so, European/ US women do what they think is their personal choice, Brazilian women do what they enjoy doing.
In this  way it  gives the possibility to see that also our European/USA  choices are primarily the result of our culture and not those of the individual and that there are other programs with the potential to make us much more happy and healthy – once we start to challenge our own program.
SEX is so agitatedly discussed or gives rise to so much pleasure and tragedy because it comprises so many polarities and thus has the potential for DLE  :
leading versus submissive / archetypal male versus archetypal female / self-focused versus partnership-focused / adventure-oriented versus family-oriented / limiting versus open / dependent versus independent / homoeopathic versus alopathic relationship / trusting versus realistic / giving versus receiving / replicating versus innovative / risk-taking versus guarding /  polygamous versus monogamous / active versus passive / honest versus diplomatic / conquer versus resist / supporting versus guiding
This also means it is the greatest learning ground on how to work with the concept of DLE to make it a transformative part of life. In this part I want to start with an introduction to the the DLE that the sexual components add to relationships and potential for growth:
The keyword SEX is by far the highest ranking search term on the web – over 500 million searches per month and increasing. The pornography industry has larger revenues than Microsoft, Google, Amazon, eBay, Yahoo, Apple and Netflix combined. 2006 Worldwide Pornography Revenues ballooned to $97.06 billion."Most of the searchers are of course male. Why ? Because nature has programmed the human male to be the active hunter for a sexual partner.
Woman are not more conscious or human in that – they are simply programmed by nature to play the "passive" role in this sexual DLE by making themselves as attractive for the hunters as possible. They however mostly and  naively think that all their interest in new shoes, fashion, plastic surgery is for themselves, because they just want to look good – certainly not to attract other males – particularly when they are in a settled relationships.
There is enormous power stored up in our desires to pro-create and most of it cannot be lived-out in actual sexual activity and therefore has to be burned up in other activities like excessive shopping, working, gambling, racing, sports, power-struggle, religious excesses, politics, wars a.s.o.
DLE Dynamic Labile Equilibrium is a  central theme  of Information science, it holds the concept that polarities are necessary in ever area of our life and that it is not balance or the choice of the better pole that is the healthy way but a dynamically labile movement between the poles. (This is true for every regulation process in nature even for blood pressure http://www.biomedsearch.com/nih/Dynamic-lability-blood-pressure-regulation/5066740.html)
Disease always starts when we choose to log-in on one or another pole or a fixed position between the poles. This is the usul process that happens always in the long-run, it the process of aging, if one does not understands that a mono-culture, a settled position, is always unhealthy.
There are many polarities that are connected with the sexual force-field but one of the strongest is "Sexually free" versus "Sexually committed" to one partner.
What is a possible solution to keep this polarity in a state of DLE – that means a state that is constantly moving between the 2 extremes while creating an overall equilibrium ?
Brazil practices a way to deal with this dilemma that is very successful and that will  replace the USA Internet invention where millions of males are turned into masturbating online porn addicts, while millions of women turn to a shopping mania to keep their attractiveness where in reality their desires remain unfulfilled and their relationship turns bitter.
Brazil – although it in many ways looks like a European culture has its unique relationship to Sex. Every little village has at least a few Motels – Sao Paulo has hundreds like http://www.luminimotel.com.br/  which is an average size and standard but was voted to  have the best food http://www.luminimotel.com.br/suite_acqua_master03.htm. These are hotels that you pay by the hour, you park in a covered garage under the room and you do not even see the receptionist  – food and drinks are brought to you through a door-system that totally protects you anonymity.
Side-affairs are the rule in Brazil with so many thousands of Motel beds being occupied – I have seen it many times that on Friday and Saturday evenings there is a long car-line waiting to get in – all with the usual darkened windows.
Even with a open German mind this is stunning. How do the Brazilian deal with this DLE ? It depends on the level of education and Sense-of-Self of the people involved. Most do it of course in a hidden way and certainly would not admit it to their spouse. For some it is an "open secret" that is is happening in their relationship but they would not talk about it following the motto "What I do not know does not make me hot". For some it is part of an open agreement and a symbol of the trust in their relationship and a token of their wish for their mutual happiness.
For all these Motels to be lucrative it needs of course as many women to be using them as men and few  are actually prostitutes. The culture that has made this acceptable is for me the reason for the happiness of the Brazilian people, very unsophisticated and straight forward when it comes to having fun and the reason why Brazil has the most beautiful women as they have the possibilities for sexual adventures during their whole life and not only during their adolescence. Women have great sex because it is not used as a bait to keep the family together but just to have fun.
One key reason why this works so well in Brazil is because it is understood that sex does not need the deep and all-encompassing emotions that are necessary for a happy marriage – and in fact it is a part of the culture that affairs are understood not to rival with the primary relationship . To make this verbally clear – such affairs are called "having a case" and I leave it to your right brains to figure out what it means when on these dates "one is showing the documents and getting a signature". This is an example of the need for a "Center-of-Gravity" for a DLE to work – in every area – more about this next time.
In European cultures its so difficult to have an affair, so once you get it you try to stick to it as long as possible and then the emotions come in that eventually become a threat to your primary relationship – just as with money – the more you try to keep it – eventually you will loose it all. It becomes worse if it is mixed with spiritual ideas or even God is used to forbid having sexual fun – then you get wars and other atrocities as a result.
Its wonderful to see a culture where much of this mess has been solved in such simple way and this is a reason why Brazil has such a vibrant sensual culture symbolized in carnival. Any time and anywhere you look you will see so much beauty in Brazilian woman (about men you have to judge) and they are so feminine – almost all in high heels, any time of the day -and they have and almost supernatural connection to their senses – you will feel like being a beginner – no matter how old you are :
(Note : Dont think you can come here for easy prey, like in Thailand, here you deal with woman that have an almost shocking Sense-of-Self and lots of experience.)
In order for this to work we need to have a DLE between the poles – that is the reason why the flower-power movement failed where they were holding the slogan "Who sleeps twice with the same girl already belongs to the establishment" – there was no DLE but only going from one extreme to the other.
In Europe some invented the concept of "couple swingers" – one of the best clubs of this kind is http://www.fun4two.nl/index-next.htm but also does not allow a movement between "bonded versus free" as here the women stays in control how much fun she allows. 
In Islam the concept of allowing one man having 4 wives while women have to be largely veiled has turned relationships very sad and most women very unattractive –  a very unhealthy movement form the times of the bellydance to the other pole http://www.esto.es/bellydance/english/origins.htm but most likely cause by the fact that in these times woman had assumed too much power over men.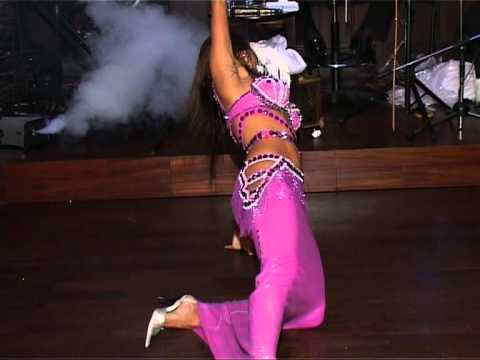 Or in India culture has inflicted a madness on producing more and more children so you are so busy with your many children and sex with your own wife that you do not have energy left for anything else.
In USA the experiment of the Mormons was stopped by the puritan US army marching into Utah in the http://en.wikipedia.org/wiki/Utah_War . From this you can see that our current culture is based on a female program, no matter how much they claim the opposite to be the case (again you have to come to Brazil to realize this)
For those who want to learn more about this kind of DLE we will have "hands-on" workshops at the upcoming one week training in Thailand http://www.informationenergymedicine-academy.com/5-days-in-paradise-core-practitioner-meeting-in-thailand/
you can see how much this topic inspires me – this post has become quite long – but different then with other post I guess most of you have read to end
…. and here is a funny way to show what women are most afraid about :
I am writing this on a Sunday while outside all hell has broken loose after the The Sao Paulo  Corinthian Football club has become the world no 1 club at the Japan Club world cup today – Brazil is so overflowing with  energy – we will learn a lot form them in the next decades to come