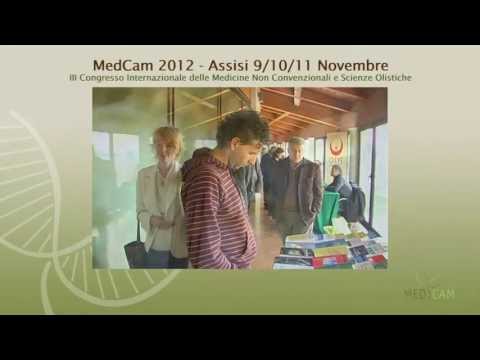 Dear All,
we are pleased to invite You to MedCam 2013, the fourth edition of the International Congress of Non Conventional Medicines and Holistic Science, that will be held in Lazise (Italy) on the Garda Lake from the 25th to the 27th of October 2013 at the Parchi del Garda**** Hotel and Conference Center (www.hotelparchidelgarda.it).
MedCam is not simply a Congress but a real scientific and educational project, tending to aggregate doctors, professionals and fans of the world of non Conventional Medicine in order to promote their activities, professions and future plans and objectives.
The event aims to bring together in one place the main academic and institutional Representatives of Non Conventional Medicine in order to rediscover the essence that unites their vision, linking them together.
The last edition, held in Assisi from the 9th to the 11th of November 2012, was a unique experience, still vivid in the memory of all of us and from which numerous collaborations have already arisen.
As for the 2012 edition, the Scientific Program will be multidisciplinary, rigorous and at the same time innovative.
To examine the list of Speakers who will take part in the event, we invite You to visit our website by clicking on the following link www.med-cam.it/programma-scientifico/relatori.html.
The Scientific Program is not definitive, in fact we wait confirmation of participation from several other distinguished Speakers (also international).
This year MedCam will reserve ample space to practical-demonstrative sessions, that will be held in dedicated rooms and will aim to provide participants with the demonstration and teaching of techniques, treatments and methods that can prove valuable for all of us.
For any further information You can visit our website http://www.med-cam.it/, contact us by phone at 06-83086609 or via email at congresso@biot.it.
Greetings to all of You
MedCam Staff