More Than 1,200 Species Discovered in Amazon in only 10 years – we are satisfied with some of the know ones
http://www.informationenergymedicine-academy.com/wp-content/uploads/arara-and-Debora-300x256.jpg 300w" sizes="(max-width: 473px) 100vw, 473px" />
More than 1,200 new species of plants and animals have been revealed in the Amazon rainforest over the past decade according to a new report.
"Amazon Alive! A Decade of Discoveries 1999-2009," published by the World Wildlife Fund (WWF), showcases the strange diversity housed in the world's biggest rainforest which spans eight South American countries.
Six-hundred-and-thirty-seven innovative species of plant were found during the period, as well as nearly 500 new fish and amphibians, including 24 new poison dart frogs.
A four-meter long anaconda snake – native to Bolivia and the first of its genus to be recognized since 1936 – was among 55 new reptile species discovered, and a Bolivian river dolphin was one of 39 new species of mammals.
But few know that south of the Amazonas is the worlds largest wetland – the size of England – thats where we are right now
The Pantanal of South America is one of the most immense, pristine and biologically rich environments on the planet. Often referred to as the world's largest freshwater wetland system, it extends through millions of hectares of central-western Brazil, eastern Bolivia and eastern Paraguay. With its extraordinarily concentrated and diverse flora and fauna, and a landscape spanning a variety of ecological sub-regions, the Pantanal stands as one of the world's great natural wonders.
This area is an unparalleled wildlife sanctuary of spectacular beauty, an ecological paradise containing hundreds of species of birds, thousands of varieties of butterflies, myriads of brightly colored flowers, and shoals of fish. Capuchin and Howler monkeys, capybaras, toucans, anacondas, caimans and tapirs help create an aquatic and sylvan theater of sights and sounds. The endangered jaguar, and increasingly rare Hyacinthine macaws and giant river otters, all make their home in the Pantanal.
Actually we at the southern border of Pantanal in Bonito and "Beautiful" is not saying too much – it is stunning in its diversity of animals and plants and only being here 5 days I have been closer to much exotic wild-life then ever before. Actually our little diversion started when I saw on the road to Abadiania (John of God) last week a sign at the road "Belem 2100 km" and I thought that is a great ideas to go on this road all the way to the north – but then checking the map we found out that this would just scratch the Amazons and so we decided to fly from Brasilia to the next state "Matto Grosso do Sul" (the dense forest) and make our base in Bonito because this is the few pictures we saw on the Google picture search
http://www.informationenergymedicine-academy.com/wp-content/uploads/Bonito-image-search-300x59.jpg 300w, http://www.informationenergymedicine-academy.com/wp-content/uploads/Bonito-image-search-1024x201.jpg 1024w" sizes="(max-width: 1346px) 100vw, 1346px" />
http://www.informationenergymedicine-academy.com/wp-content/uploads/arara-and-Kiran-300x180.jpg 300w" sizes="(max-width: 645px) 100vw, 645px" />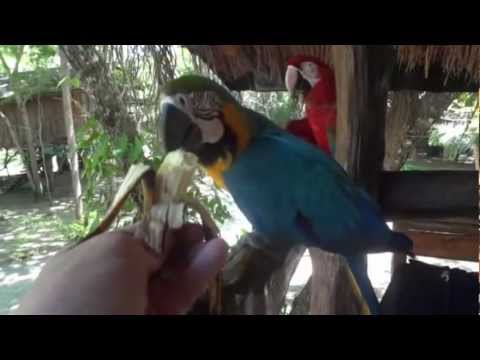 And today I was floating down the Rio do Prato for 3 hours  – just one of the countless rivers and this is what I saw – 40 m visibility – often water as clear as air and thousands of fish – the river at 24 deg Celsius all year round – I did not have my underwater camera – but this one can give you a good idea

That is what I do saving all the time not having a cell-phone or TV – I did not see one report about the catastrophes in Japan and and and – do you think I missed something – is your life richer and more complete because you followed all the suffering on TV – does it change your life for the better to have this information and all the pictures connected to it ?

As a culture we have become so dependent on exciting news that anything that caters to this need will get high quotes – simply because the life of most people has become too boring and too security-oriented – the above video has 2000 views – this one – about the same river 87000 – guess why ?

http://www.youtube.com/watch?v=8LyHGceQ_fc

Do you ask what this has to do with "CoRe" and  "alternative medicine" – I tell you – "CoRe is the result of all the inspiration that I receive through the exposure to nature and spiritual forces of "John of God" and I know these two are the basis of my health and happiness and I know they would be also the ultimate cure for most people today that are sick because they do not have any connection  to where they come from (Nature) and were they are bound (Soul).